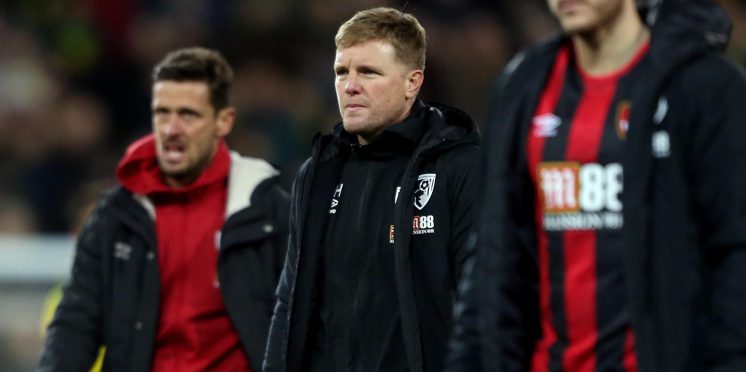 What has gone wrong at Bournemouth?
After another disappointing loss for Eddie Howe's boys against relegation rivals Norwich, many Bournemouth fans will have been hiding behind the sofa as what they saw on the pitch was an absolute horror show!
From Steve Cook's absolutely woeful and needless red card in the 13th minute, to the lack of creativity up top, it was another damning display in a season which started off so brightly.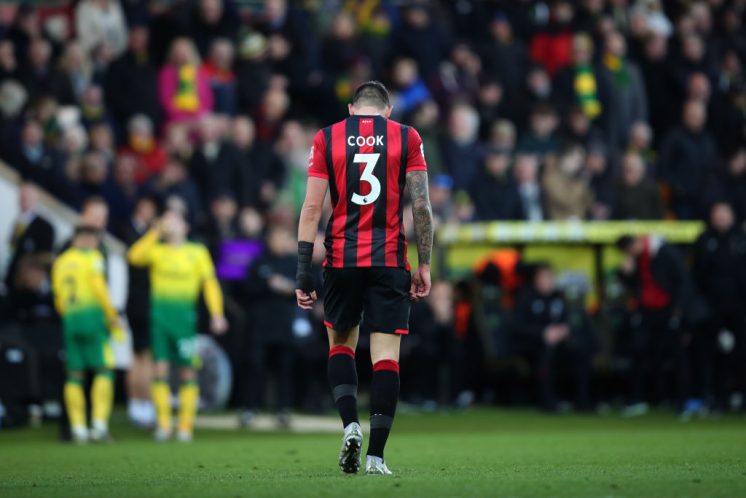 One thing that many are struggling to work out though is why exactly this has happened, especially when there have been no whispers of player unrest in the dressing room or the manager falling out with the board, it has been a quiet but rapid descent to the relegation zone for the Cherries.
Whispers taking their toll?
One possible explanation for their tumble down the table could be the whispers that have come almost weekly in the papers of Eddie Howe possibly leaving for a higher profile job. When Unai Emery left Arsenal, Mauricio Pocchettino left Spurs, Marco Silva left Everton, Ole Gunnar Solskjaer's United faced some poor form, Howe's name was always one of the first line to be linked with those roles.
It definitely wouldn't be the first time this has happened to a team, the aforementioned Silva's time at Watford and Pocchettino's time at Tottenham was forever dogged with whispers of a move away for the managers.
So has this taken an impact and or possibly even distracted the manager? He has often had to face questions about his commitment to the job, crazy when he is the longest-serving manager in the league and has never even hinted at looking at the exit door.
Players too have been rumoured to be leaving, with star defender Nathan Ake constantly linked with a return to the Chelsea side that sold him to Bournemouth in the first place.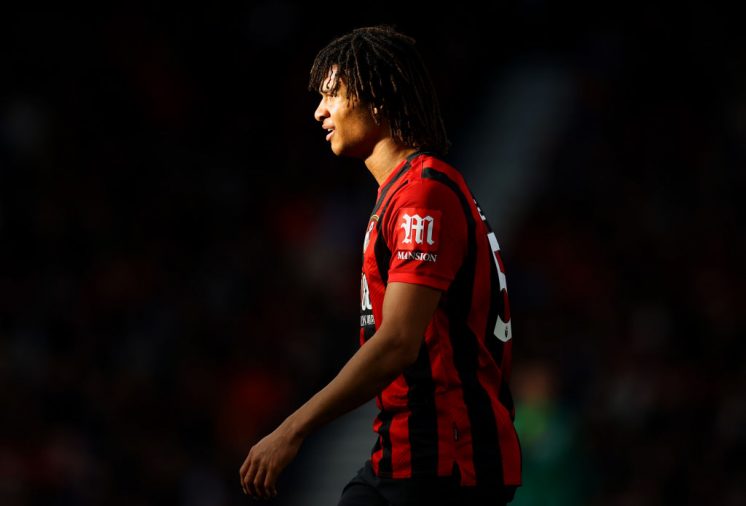 A touch of arrogance?
After the 3-1 win at Southampton earlier in the season, Ake was asked on the pitch if the club could start thinking about Europe. He naturally answered no and that they were only trying to do their best, but it can always have an impact when a team get asked such questions.
Did the players start to relax and rest on their laurels after reaching such dizzy heights and then, once they started coming face to face with the dogfight, it was perhaps a little late for them to turn it back on again?
The crazy thing about this is that they have earned big wins away to Chelsea and at home to United in between losses against beatable opponents.
Poor tactics?
Of course, it is very hard to criticise Bournemouth's tactics, especially after mentioning those big wins. But the argument could be made that Howe's tactics are very much similar to those of Solskjaer in that they work against a team like Chelsea or United, who will play openly against you and then you can attack them with the excellent instincts of Josh King and Calum Wilson.
It will be down to Howe to turn this around, or whoever his successor is if the board decide a change of management is in order, as has been reported in the press recently.
---